What We Offer
At Pansoft, we offer a host of services and solutions across the business spectrum to aid decision-making and operational excellence.
Technology Services
We strive to provide a host of services and solutions to make businesses more tech-empowered and their operations more streamlined.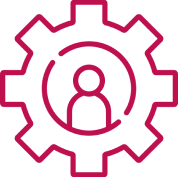 Software and Product Development
Looking to launch in the digital world with the right software, product, or application? We can help be your best ally for ad-hoc software needs.
ERP and CRM Software
Resource planning, project management, inventory management can be so much of a hassle, right? Leverage our software solution – EngageCRM Pro.
Software Maintenance
IT services management causing your worry? Let us be your extended arm to maintain your software and data.
Business Intelligence
We provide business intelligence solutions with flexibility, scalability, performance. information distribution and analytics as its key pillars.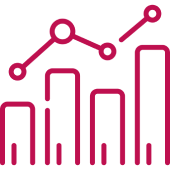 Real-Time Analysis
Organize, analyze, aggregate, and consume data in real-time with our exceptional business intelligence tool PARD.
Predictive Analysis
Plan your business needs and customer requirements in advance but can also get the competitive edge to stand out.
Automated Reporting
Get all your business insights in a digestible format, that's easy to share and navigate to make better decisions, faster.